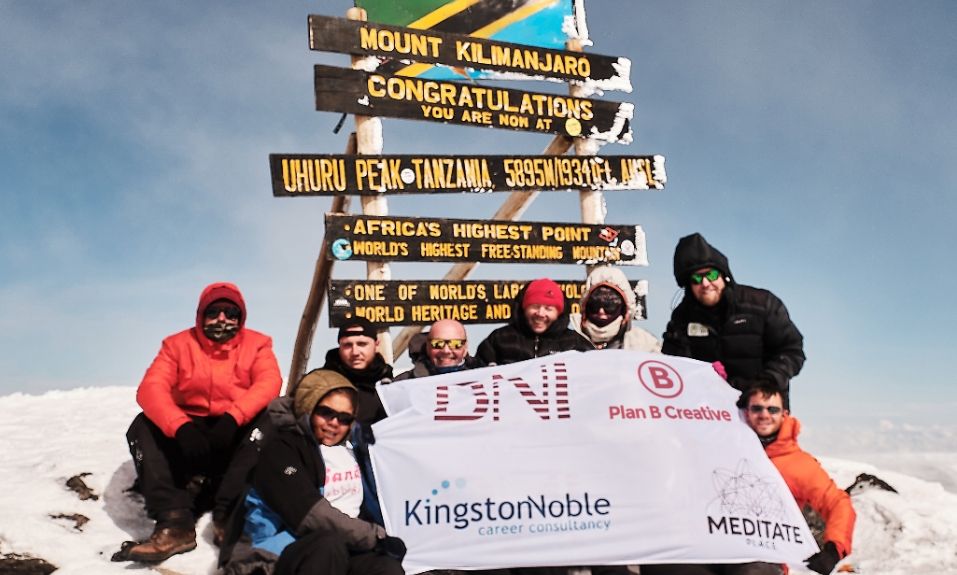 Plan B sponsor Kilimanjaro climb for local charity
Recently, some of our friends from BNI Birmingham embarked on a strenuous but rewarding climb of the world's highest free standing mountain & the highest of Africa's 7 summits. We at Plan B helped sponsor the expedition, with the proceeds being donated to Free@Last, a local charity campaigning against child poverty and for opportunities for the children of Nechells in Birmingham. 
"Danger? What danger?"
Tanzania's Mount Kilimanjaro is one of the most challenging treks the world has to offer. Infamous for altitude sickness and the general danger it poses to climbers, hikers enter 5 distinct ecological zones throughout the climb. 
With the summit being an arctic zone, the vast amount of ice & rock in the environment is inhabitual to humans; only suitable for short-term exposure. Almost half the climbing attempts of the dormant volcano end in failure!
Success!
The climb, organised by John Street & Steven Quance of Free@Last (as featured in the entirely genuine photo above), was endeavoured by themselves along with 6 other brave & determined people – plaudits to Nikky Brand, Naomi Spencer, Nigel Evans, Alex Evans, Stuart James & Ollie Cooper, as well as John & Steve and the excellent support of their expert guides & porters, for their tremendous efforts!
In addition to raising funds for their remarkable charity, John & Steve also dedicated their climb to those who have suffered from cancer. With John facing challenges within his own family, and Steve losing his best friend, Darren, to the disease recently, the commemoration of the climb towards their beloved provided the motivation to endure the challenges and finish successfully!
Despite sustaining a sprained ankle & blood clotting on the third day, John and the rest of the team prevailed, completing a climb of over 4000 metres in extreme conditions! They reached the summit and unveiled a banner (as seen in the post image) featuring their sponsors, including ourselves – thank you guys! 
Get involved!
The climb has raised more than £2000 already, help them reach their target of £3000 by donating to their JustGiving page.
For more information about the climb, take a look at Free@Last's article. 
Once again, congratulations to all who participated and a huge thank you to all who have donated!