Rebranding – One of the Best and Worst in English Football
In a generation where social media is thriving with no sign of stagnating any time soon, all the world's household names have an online presence as a marketing necessity. With this being the case, every noteworthy action by the world's biggest brands gains attention – whether they like it or not.
Rebranding is an exciting project to take on, but no matter the industry, it comes with significant challenges. With the current climate guaranteeing a public reaction, there are only 2 results of a rebrand:
Get it right – it becomes iconic. Get it wrong – it becomes a laughing stock.
Football is Britain's faux religion; whether you follow it or not, you can't go far without being asked which team you support. Fans of the sport have emotional attachments to their favoured club, to the extent that your choice very much becomes part of your identity. As such a large portion of the nation's population take such great pride in their beloved teams, rebranding comes with extraordinary pressure. Below is an example of a club that got it right, and one that got it completely wrong.
Chelsea FC – An Iconic Rebrand
Chelsea has historically been one of England's big teams, and in 2003, a Russian-Israeli billionaire business tycoon named Roman Abramovich bought the club with the intention of taking Chelsea from a respectable top-level side, to one of the world's best.
Along with pumping tens of millions of pounds into the club's transfer budget to lure world-class players to South West London, Abramovich also sanctioned a rebrand of the club's badge.
Many criticised the badge of the time for looking outdated, so Chelsea hired the services of Bluedog to create an emblem that represented the exciting transition.
The London-based design agency took inspiration from an old crest – one designed in the early 1950s, which preceded a brief trophy haul – with the intention of utilising nostalgia to help persuade fans that glory was fast approaching and assure them of the ownership's stability.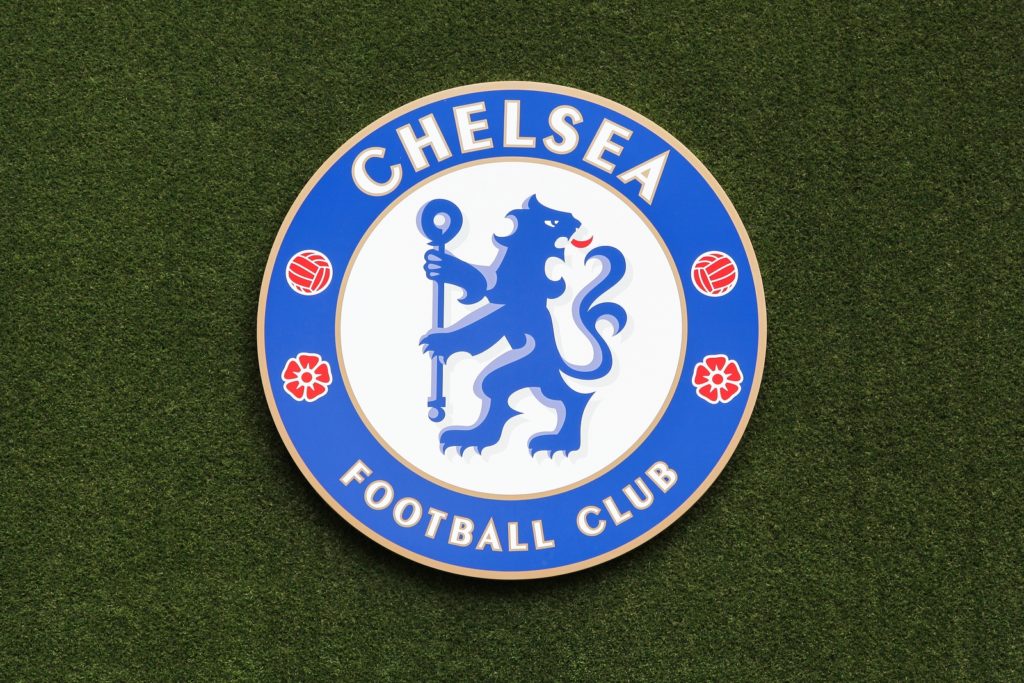 José Mourinho – Chelsea's manager at the time of the badge's release and one of the first of many coups for the club – was quoted as saying:
"For me, for my players, and for the people working with me who feel the responsibility of winning, I think this badge will make us even more aware of our ambition."

José Mourinho, Chelsea Manager, 2005.
Needless to say, the design of the badge received a positive reception from players & staff as well as supporters. Although a badge cannot assist with talent nor tactics, Chelsea went on to win 18 major trophies from then up to present day (having won just 11 in the previous century).
During this period of ownership; sporting the redesigned badge, Chelsea are now perceived as one of the World's best football clubs.
Leeds United – A Branding Laughing Stock
Leeds United, like Chelsea, is historically a big name in English football. During the time of Chelsea's affluent insurgence, however, the Yorkshire club were facing financial difficulties and slipping into decline. After relegation from the top tier in 2004, Leeds continued to plummet into mediocrity and underachievement, eventually slipping into the third-tier until returning to the second-tier in 2010.
Since then, they struggled with problems in their ownership – affecting performances on the pitch severely – until 2017 when Italian businessman Andrea Radrizzani bought the club. Over the past two years, Leeds have become one of the second-tier's strongest sides, narrowly missing out on a return to the Premier League this summer.
Despite finally securing stable ownership and glimmers of hope for the club's future, at the beginning of 2018 Leeds attempted a rebrand of their own, unveiling a new badge to celebrate their centenary in 2019 and inspire future success.
The club released the new design on their Twitter page, stating a wealth of research and consultation being invested into the project before releasing the image – it backfired tremendously.
? | Our new crest #MOT #LUFC

6 months of research
10,000 people consulted
Ready for the next 100 years

Watch video ➡️ https://t.co/rIIdL2Yz9F pic.twitter.com/pMrd3zTjCl

— Leeds United (@LUFC) January 24, 2018
By the end of the same day; in addition to the social media backlash & ridicule, a petition calling for the design to be scrapped gained over 50,000 signatures. In response, the club's Managing Director was quoted as saying:
"As we look at the feedback today I think it's clear that the consultation process that we embarked on, that we were very confident had delivered a result, wasn't extensive enough… We need to reopen that consultation process very clearly."

Angus Kinnear, Managing Director of Leeds United, January 2018.
Thus, the design was abandoned, and Leeds continue to use the same classic badge they've had since 1999.
Rebranding Advice
When attempting to reinvent the identity of your brand, whether it be to instigate sporting success, or simply increase sales, it is paramount to consider the reception, especially when revealing to as wide an audience as a football club.
Social Media particularly is a fickle and sometimes cruel environment; when revealing a rebranded logo, product or merchandise, ensure that it will satisfy your target market by focussing on what precisely is wrong with your current branding, and figuring out exactly how it can be improved.
Overembellishing your process is not necessary, and prolonged promotion can set you up for a fall. For logos particularly, simplicity is sufficient – focus on the basics.
Take a look at the work Plan B Creative has produced for clients to help sell your brand, or for design enquiries and further branding advice, contact us today.