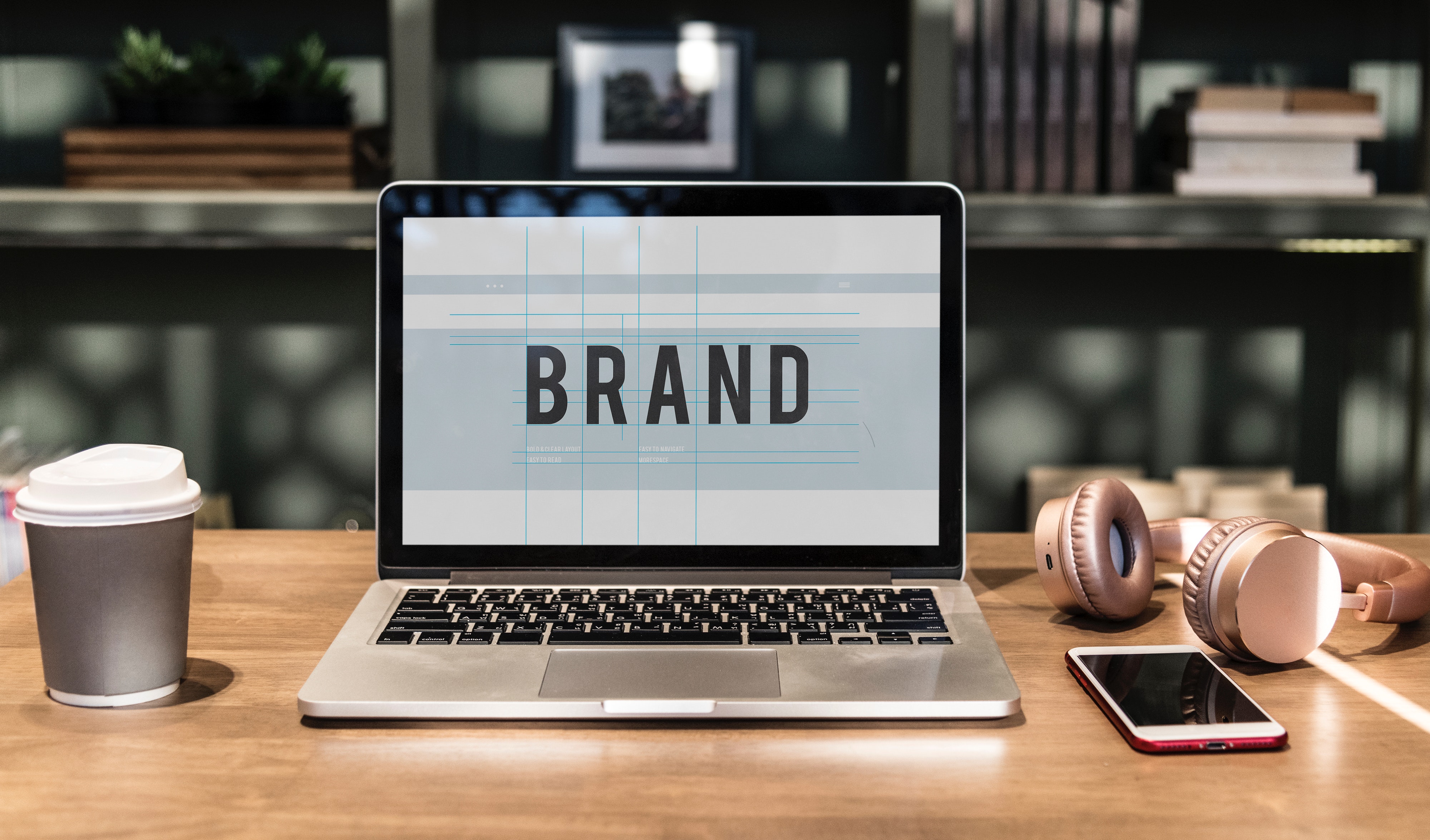 Top 6 Branding Trends of 2019
Is your business selling high-end products, cutting edge designs or offering a service? We bet we could get a pretty good idea about your business from your branding alone.
A brand says a lot about the business behind it and it is one of the first things your customers notice about you. That's why keeping up to date with branding trends is so important. Have a look below for the top 6 branding trends of 2019 and start thinking; does yours need to be freshened up?
Responsive logos
Image (Responsive Logos)
Responsive branding is definitely one of the biggest branding trends of 2019. Since mobile browsing surpassed desktop in late 2016, marketing priorities have changed to make logos more captivating on smaller screens. More and more marketers started using different versions of the same logo as a result.
For example, The Walt Disney Company uses shape-shifting logos that change in size, complexity and even colour to accommodate and adapt to the device they are being viewed on. Basically, you will see a different logo if you use a desktop or a mobile device.
Minimalist Logos
Image (Koozai)
Over the years minimalist logos have become more and more popular. A perfect example is Google's logo which over time has become increasingly understated. Today, the logo, although very simple and eye-catching, also shows the fun ethos of the company with its bright colours.
Vintage Branding
Image (99 Designs)
Retro and Vintage designs are the new modern. Vintage logos often convey to the buyer a sense of authenticity and they are especially popular for products such as food and skincare. Vintage designs are characterized by a main central image, a seemingly hand-drawn illustration and old-fashioned fonts that recall elegant handwriting.
Geometric branding
Image (Just Creative)
Geometric designs have also made a comeback. Geometry is particularly popular on screen and it is a great way for your business to communicate structure, organisation and efficiency.  
It is officially hip to be square.
Fun Design
Image (Just Creative)
Showing your personality to your customers can be the best thing you could do for your business and your brand can do just that! The use of warm colours, engaging graphics and fun slogans can help your business appeal to a younger audience, set you apart from your competitors and make you more approachable (especially on social media).
Of course, like any branding trend, fun designs don't appeal to all businesses. Whilst industrial, legal or financial brands might not benefit from showing the friendly side of their personality, marketing and creative agencies definitely do!
Not all brand trends would fit your business and its ethos, contact us for some advice on how we can help with your brand identity.